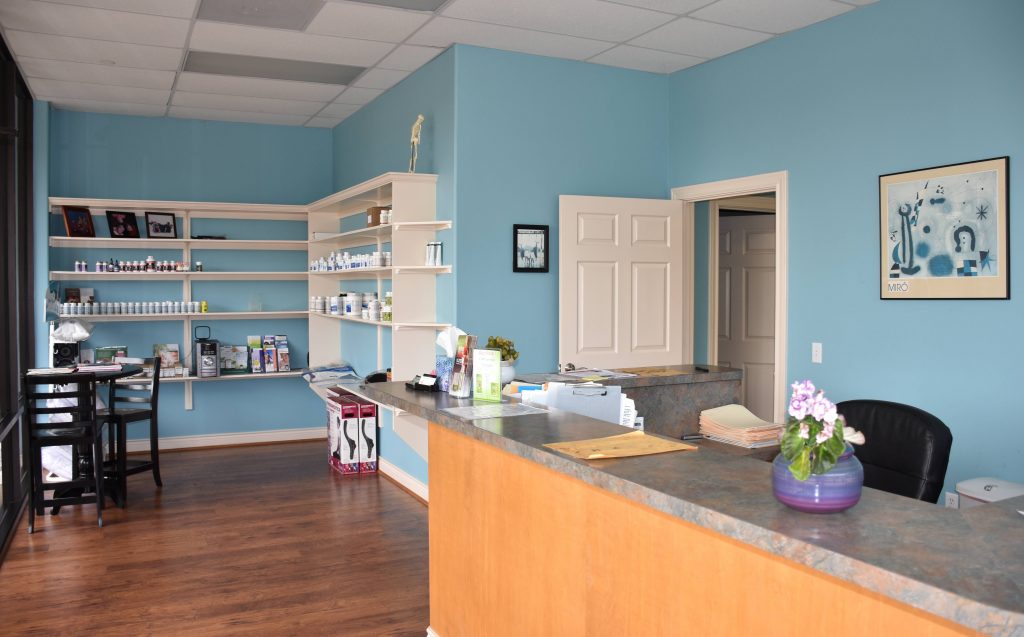 Welcome to our testimonials page.
We value our patients' experience at Mitchell Chiropractic Clinic. The majority of our patients are referred to the office by other satisfied family, friends, health care professionals as well as fellow chiropractors.
Here what our patients are saying about us…
---

Highly Recommend!
by M. Jones
My family and I added chiropractic to our health maintenance 30 years ago and have been with Dr. Mitchell for 15 years. I have been treated by a few chiropractors throughout the years and found that they are not all the same. Dr. Mitchell has always respected me as a patient. He carefully listens and allows me and my family to communicate which is key for maintaining health and wellness with any practitioner. He treats us as individuals remembering that we are each unique. I would highly recommend adding Dr. Mitchell to your health and wellness lifestyle.

Great Chiropractor!
by Chad Everett, DC
Dr. Mitchell is a great chiropractor. I trust his judgement, his technique and most importantly his moral and ethical approach to healthcare. I own a chiropractic office in the same town as Dr. Mitchell and I view him as the chiropractor who not only works on me but he is who I send my patients to when I'm out of town. I 100% recommend him.

Tailored Treatments!
by Priscilla
I suffer from chronic pain due to long term computer work. I have been able to manage this pain very successfully through regular visits with Dr. Mitchell. He tailors his treatments to me, being very respectful of my personal space and comfort levels.

Highly Recommend!
by Mark Froggatt
Alan Mitchell is an outstanding practitioner. He takes the time to understand your problem and to explain the solution. I have been plagued with back issues for years but Alan knows exactly how to fix any problems I may have. He also recommends a series of stretches and exercises to minimize the possibility of recurrence. Very, very highly recommend him.
Takes the time to explain!
by Helen Coward
I have been using Dr Mitchell for years. My family all use him too. He gets results, usually on the first visit and takes the time to explain what you've done. He will give you exercises to do and suggestions to avoid recurrence. I am always amazed that I tell him I have a pain one place and he shows me all the other sore spots I didn't know were there! His knowledge is remarkable and i recommend him to everyone. Previous chiropractor I have used had me going twice weekly for "adjustments then sold me natural pain relief because I was in constant pain!
Truly Cares about patient recovery!
by Tonia Procenko
I highly recommend Dr. Mitchell. My family has been using Dr. Mitchell for many years and we will continue to go to him for Chiropractic needs for many more. Dr. Mitchell is excellent at what he does, friendly, and truly cares about patient recovery. He will often give exercises to do at home to speed up healing or prevent future occurrences. I'm always amazed at how he can find the spots I didn't even know were sore and make my entire body feel better in one visit.
Correct the issue!
by Phillip
Truly Excellent at his craft. I came here to leave a glowing comment, and have found that others have covered the topic eloquently. I cannot say enough good things about Dr, Mitchell. He recently helped my sister, knowing that she was from out of town and could only see him once. He gave her the tools to correct the problem and the knowledge necessary to heal her shoulder/neck imbalance.