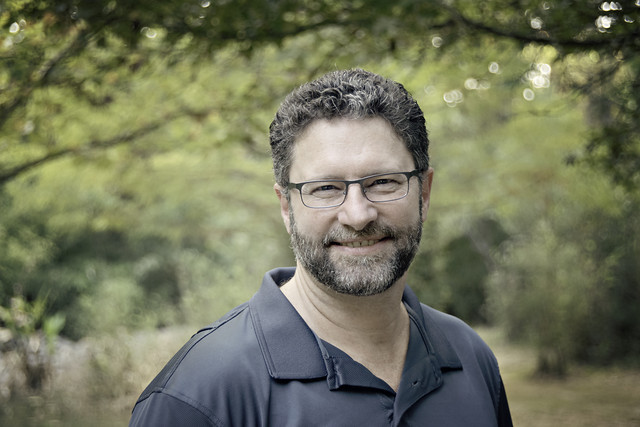 To me, your biography is not merely a chronologic list of one's training and accomplishments. It is your story, your path which defines those philosophies that become the underlying principles of why and how you practice.
I grew up in the state of Kansas, moved to a farm while in Junior High and in High School joined the FFA (Future Farmers of America). That led to an Ag scholarship at a local Community College, which I attended for two years. I then transferred to Wichita State University where I changed majors to pre-Chiropractic and finished my undergraduate studies.
Towards the end of 1988 I moved to Pasadena, TX to attend TCC (Texas Chiropractic College) and graduated cum laude in 1992. While in school, I worked in the gross anatomy lab as a teaching assistant for 2.5 years. That led to an opportunity to teach Anatomy and Physiology at a massage therapy school in Houston.
This exposure is where it became apparent to me the significant role of the muscular system to the skeletal system and I have utilized massage therapists throughout the entirety of my practice. However, basic massage (Swedish) which focuses on relaxation was helpful but generic. I then started training with Paul St. John and learned his neuromuscular therapy techniques as well as numerous other courses in myofascial release and trigger point therapies.
After 5-6 years of practice while attending TCC's Homecoming Convention I wandered into a side lecture that henceforth transformed my treatment philosophy. Craig Liebensen was presenting on functional rehabilitation and I felt like I had found the missing piece. Previously, I felt that the chiropractic and soft tissue therapies were effective for pain (symptoms) but did not alter the patterns. Patients would come in and with care did respond but often at some point they would return with similar symptoms.
I immediately registered for courses in his diplomate program in rehab (through Los Angles College of Chiropractic). Unfortunately, the soonest launch was in Denver, Colorado. So, for three years I traveled and studied, even as far as Prague, Czech Republic. The emphases of these techniques were on stabilization, mobilization and prevention.
All of these past experiences have become the foundations of my treatment point of view, which is largely subdivided into two components. One leg is what I refer to as "First Aid". That is utilizing chiropractic and soft-tissue therapies (massage/physiotherapies) along with teaching patients methods to reduce strain i.e. stretches, ergonomics, and movement tricks to avoid/reduce pain.
The second leg is what I refer to as "Brush your Teeth" strategies. Meaning, you don't wait until you have a cavity and brush your teeth to remove it – you brush your teeth to prevent cavities. Here we teach patients exercises that improve posture, correct altered movement patterns, and strengthen weak support muscles. These tools can be highly effective at reducing future episodes of pain.
We strive to provide not only assistance when need but also the knowledge to lessen the need for our services. This can seem counter to many business' approach but many patients are truly appreciative and our greatest source of new patient referrals are our existing patients.